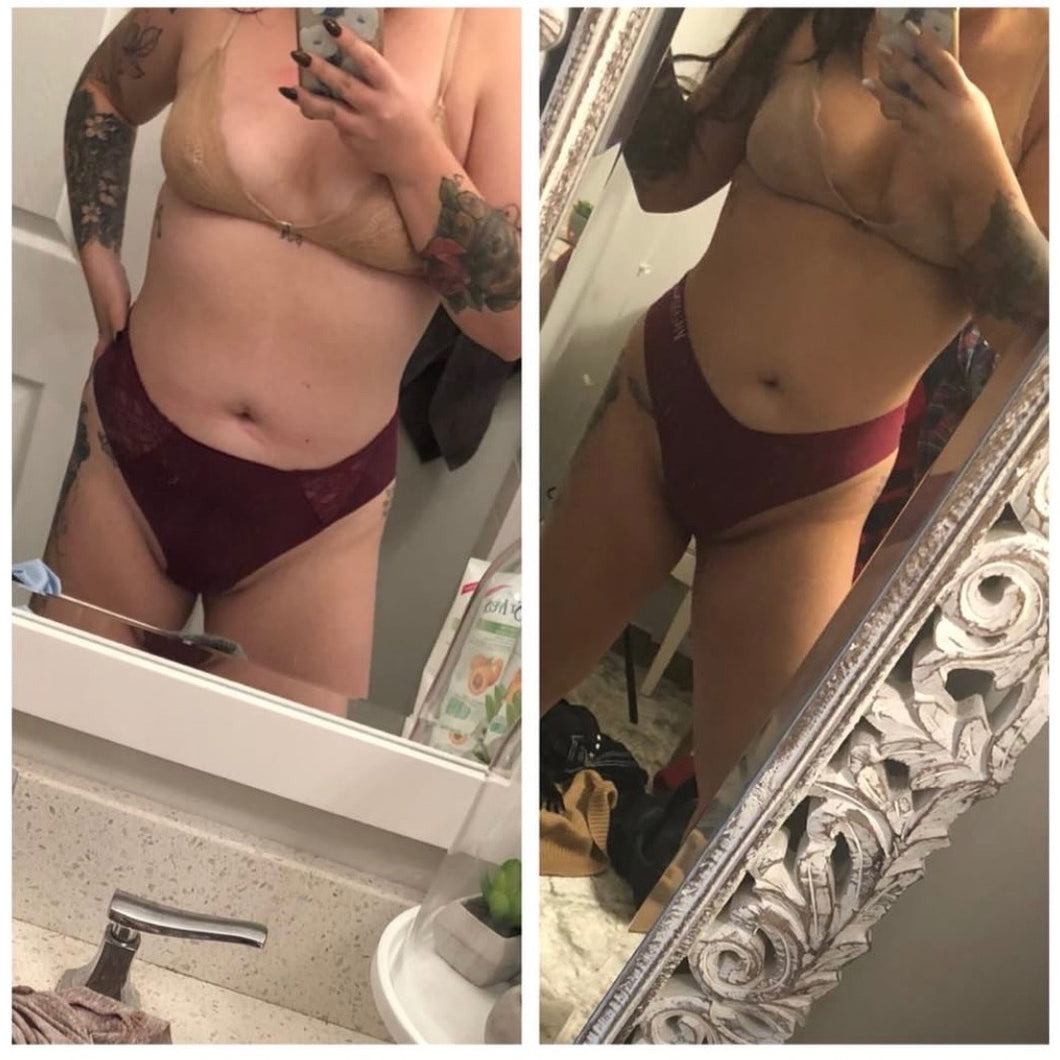 I've struggled with my weight the last few years after ending an engagement and dealing with a sick parent. I really struggled to change my habits.
I tried a bunch of diets that worked but then I gained all the weight back. Then I found you on Instagram and was blown away by your transformation. And I told myself if you could commit to it so could
My body has changed more in the last 3 weeks On the program than it has all year! I'm excited to finish the 6 weeks and then repeat them again to get me to my goal!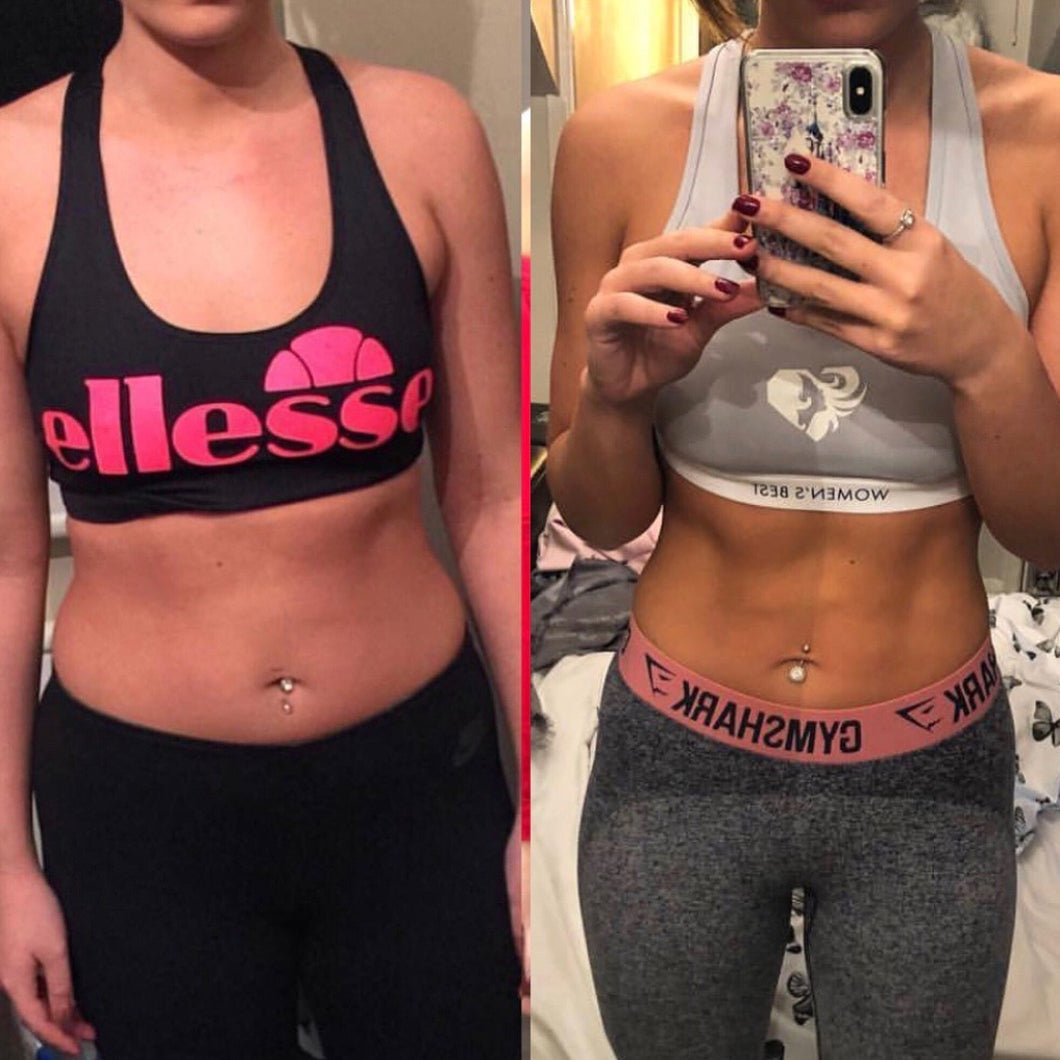 When I found jelly's plan around summer 2017 it really helped me shift weight and build muscle. I even could see I'd started to get a six pack. What's really nice about the guide is that it has different workouts for each area of your body so for example for lower body you have A, B or C workout, so it's a nice variety & leaves you constantly motivated
I really love circuit training & this plan is based around that style so you don't get bored! It's also really easy to understand! I feel so much better in my own skin now. How we feel inside is so important because this will always reflect on the outside! Make the change today.
I would recommend this plan to anyone
So i started gaining weight because my ex and i's relationship was pretty abusive. I ate all the time because that's what made me feel better! After we finally split i started school & bought your meal plan & workout guide & starting going to the gym 5 days a week
Not only did it help me slim down but made me feel happy & confident about myself again, which i hadn't felt in years. Still seeing amazing results & i just wanted to thank you so much for helping us girls truly change our lives!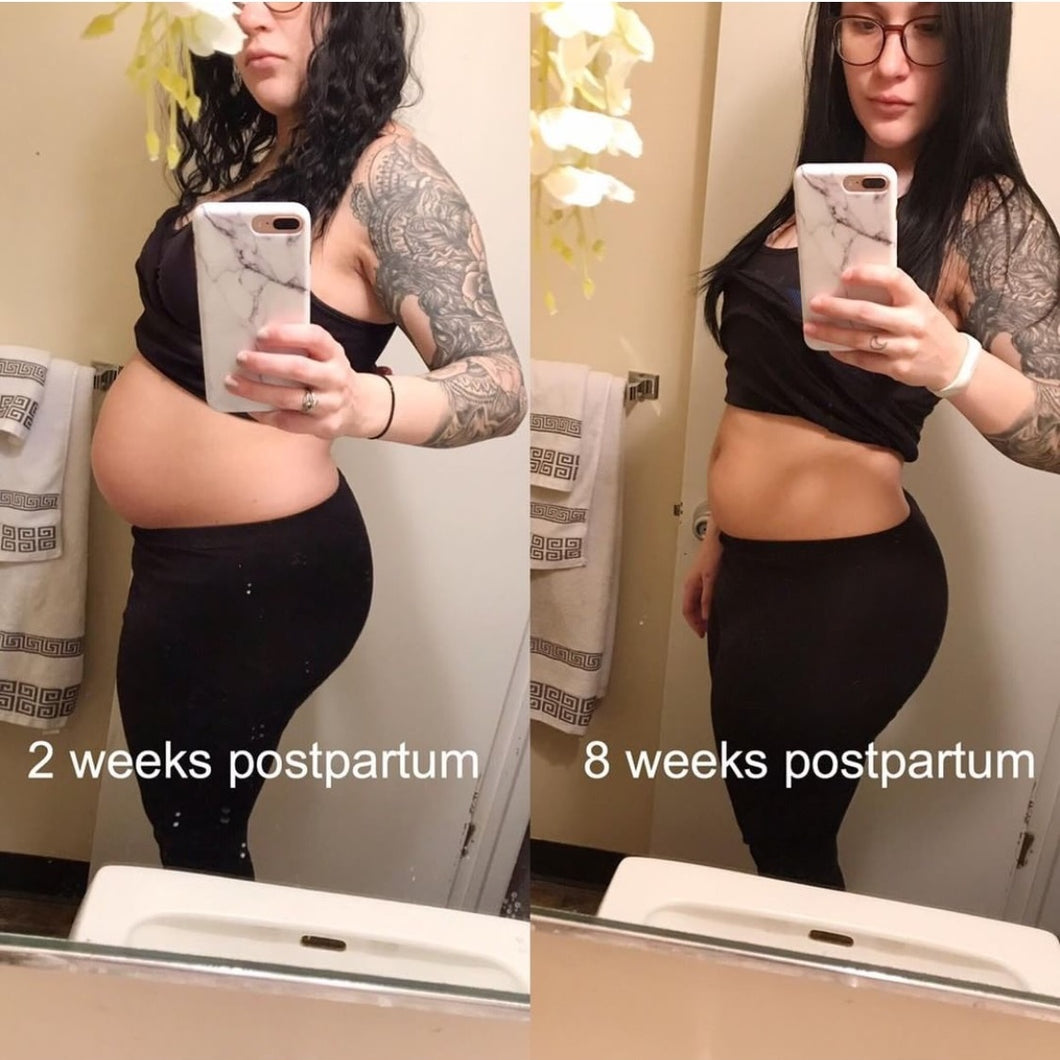 I just had a baby in November and needed a workout program I could do at home which is why I chose to buy yours. I'm down 18lbs altogether, but 7lbs since starting your six week program and I'm only halfway through it since I had to wait to be cleared for exercise.
I plan to finish it and then restart once I'm done since the results have been so amazing.
Thank you so much!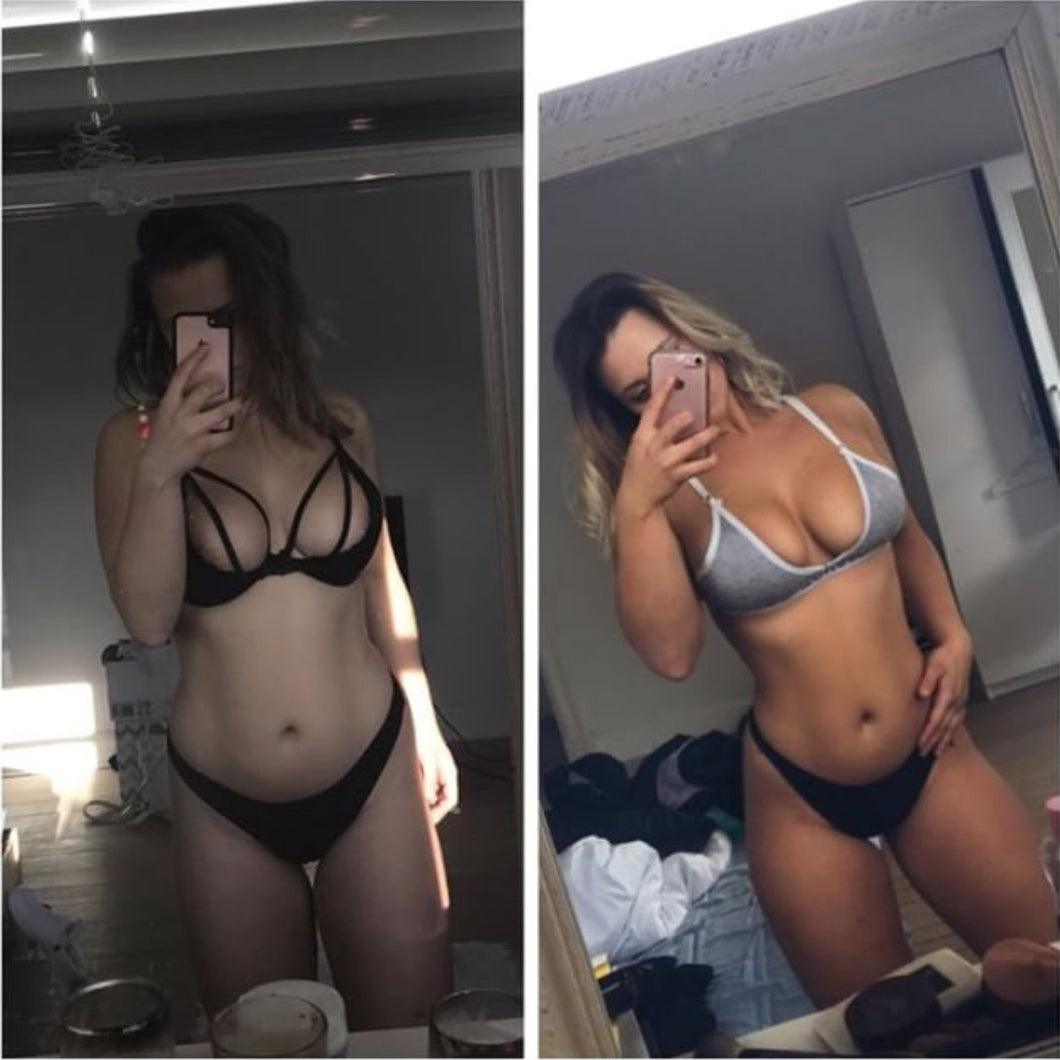 I've started your program for 3 months.My main problem was my belly. The scale almost shows the same I've lost 4 kg but I'm really really amazed what your training plan have done with my waist , belly and my arms.em>
You are amazing, I don't know how much time do I have to say thank you . I'll say I'm also one of your hard working girl in your team.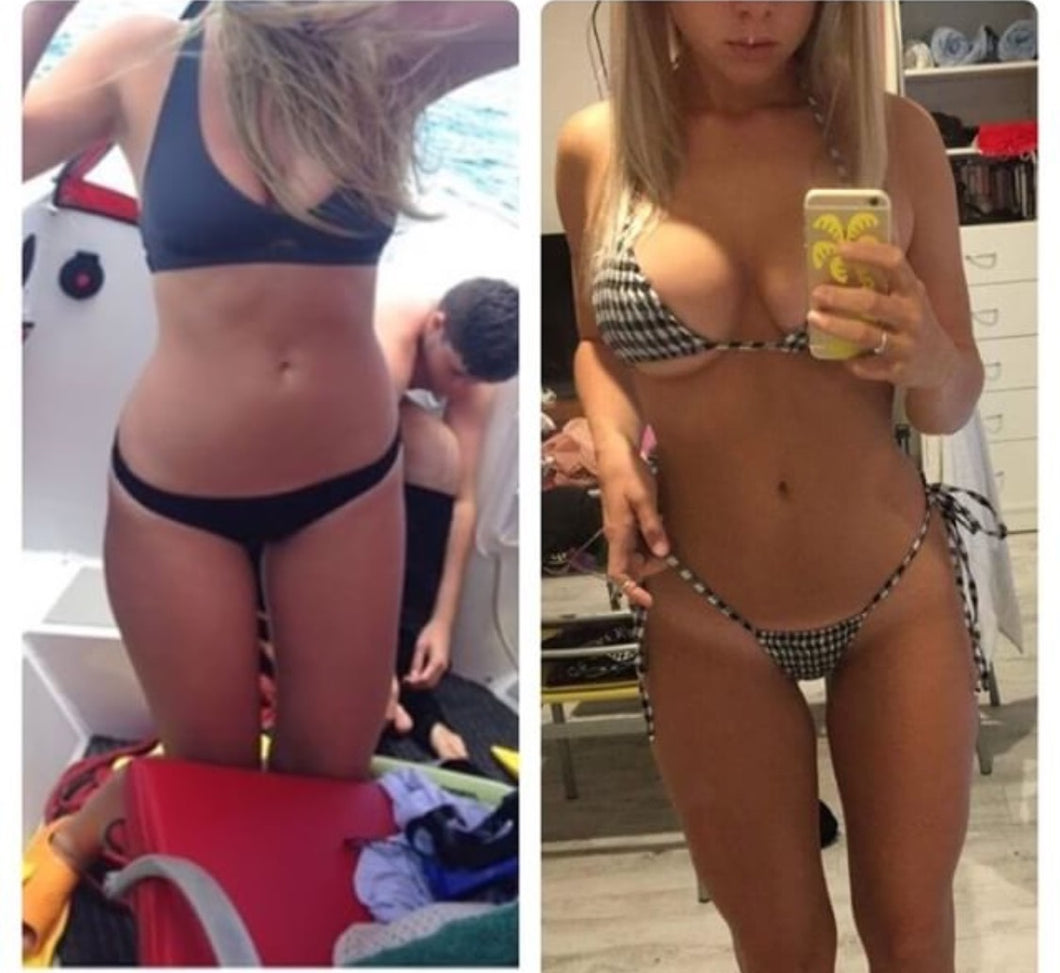 Would just like to thank you for changing my life. Your programs are exactly what I needed I still live at home and was worried about your meals and if they would be difficult to do at home but they are so easy and Delicious even my fam has been indulging in a few.
And your workouts are just soo good and really make my build up a sweat. The main thing your program has done for me but is build my self confidence through the roof. I'm not ashamed of my body anymore I'm embracing it
I've lost weight & inches and feel so much better about myself. Thank you so much for this program! I can't wait to continue with it and see my body change more. I've not only changed physically, but mentally too!!
It all started 2014 as I gained weight about 30kg while pregnant. I was not interested to take care of myself whatsoever and I had a very stressful life at the time, couple years passed and I noticed one dayas I stood infront of the mirror that I look DISGUSTING AND HORRIBLE, I bursted into tears... that was a serious wakeup call for me.
I started to follow you and took a look at your gym plan and meals, perfect! I bought the whole package and started the very next monday. 6weeks of hard dedicated work with food prep and gym.. guess what..it worked! I had my doubts about it but.. not anymore
I was soooo happy !! I kept going on and now I'm here and I did it..almost a year and -17kg lighter. I feel so much more confident than ever. And I'm going to continue working on myself, by myself and for myself.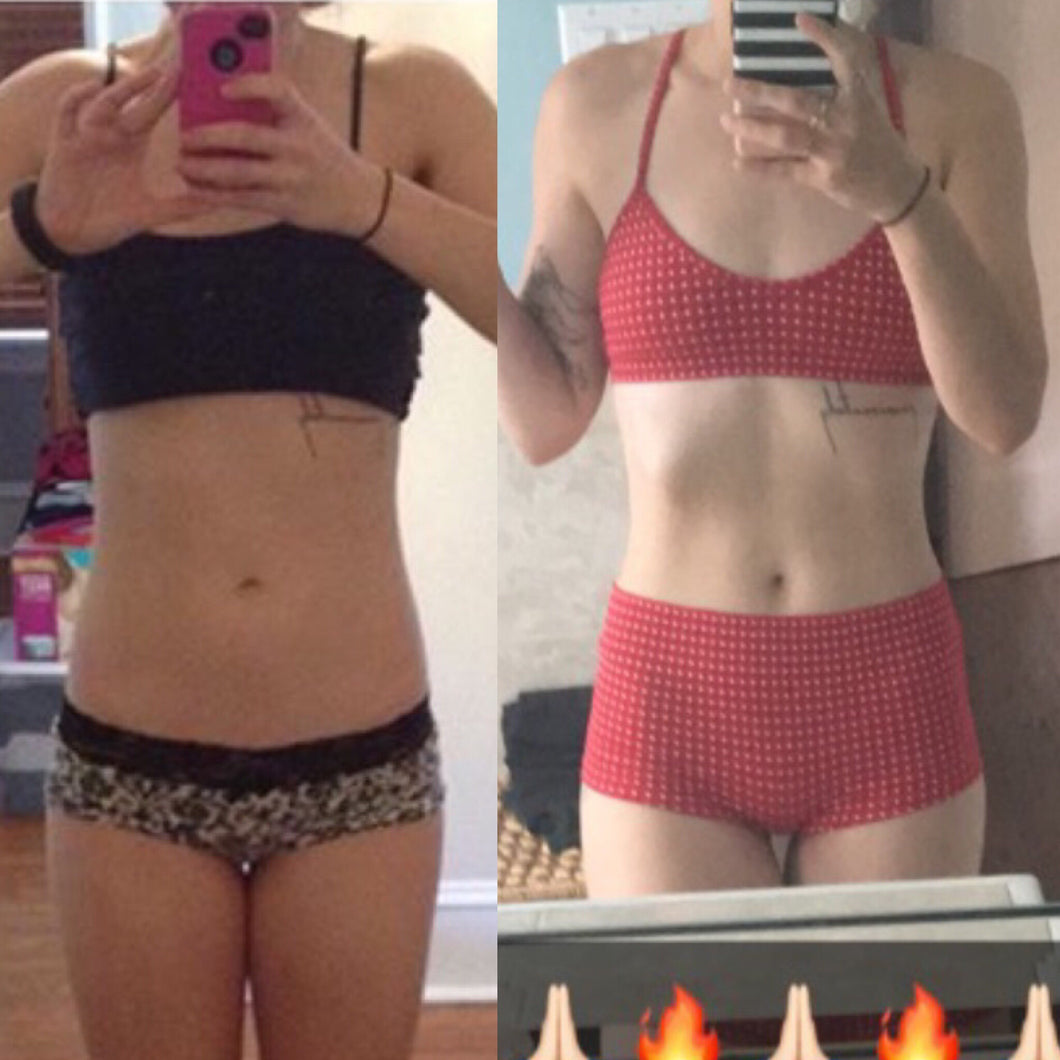 I am a HUGE fan of Jelly's program. I found her on Instagram and was absolutely blown away by her transformation pictures, and wanted to try whatever she does. For the last decade of my life I have struggled with my weight and body image
Jelly's program is perfect for me because it is short enough that it was not intimidating to start...anyone can work out for 15 minutes, right?
You truly get out what you put into this program, that's the beauty of it. The intensity at which you perform is up to you.
so i started your progams from august, and till now i cant believe its me on this fotos, thank you very much your programs really works, you was and you are my motivation.
And now i can say that really i love my self, and i am feelling 100000% healthy, happy, beautiful and strong and sexy